Chita Manufacturing Co., Ltd.
COMPANY
Chita Manufacturing Co., Ltd. top > COMPANY > BUSINESS
BUSINESS
Challenge for effective use of digital engineering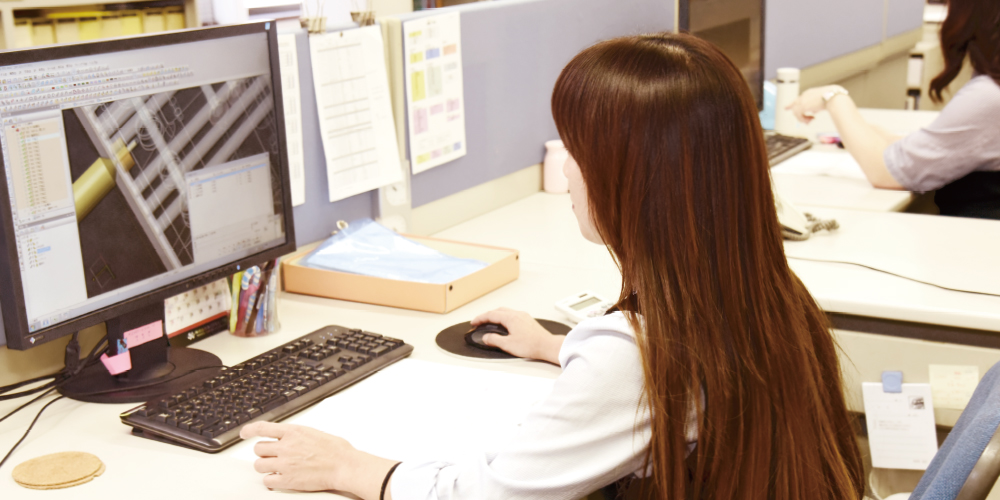 Eliminate waste and fluctuation and achieve smooth start-up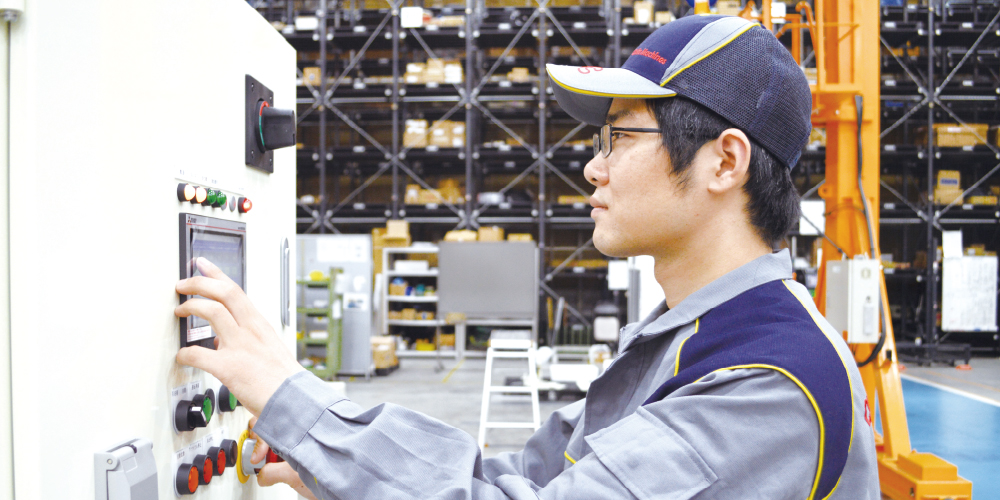 Exceptional "low cost," "high quality," and "shorter delivery date" are possible
3D design

- Carry out interference check for processing tool, pass, transfer system
- Carry out interference check of moving parts (clamp, tilt, etc.)
- Prevent problems such as leaks by making 3D simulations (even for detailed piping)

Robot simulation

- Realization of movement and program equivalent to real machine by using simulation software of robot manufacturing companies
- Perform cycle time validation and interference check

CAE

- Perform stiffness analysis more accurately by using analysis software

CAM

- Shorten the time period to create processing program by deploying 3D model to in-house CAM system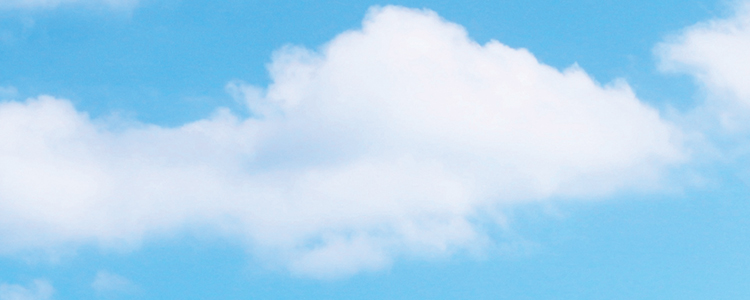 For better manufacturing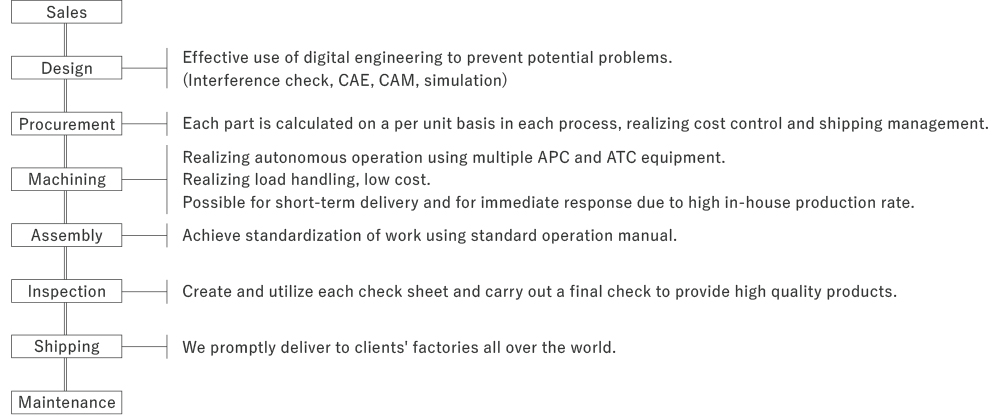 Flexible & Speedy
Needs and business environment are always changing.
By sharing information with each department and exchanging information with clients, we always have updated information. We offer the best suggestions for our clients.
By handling everything from sales to shipping in-house, we can realize fast and efficient communication and response. We can propose a variety of ideas while each department brings candid opinions even for advanced and specific requests from clients.
We provide excellent service because we handle everything ourselves, allowing us maximum flexibility.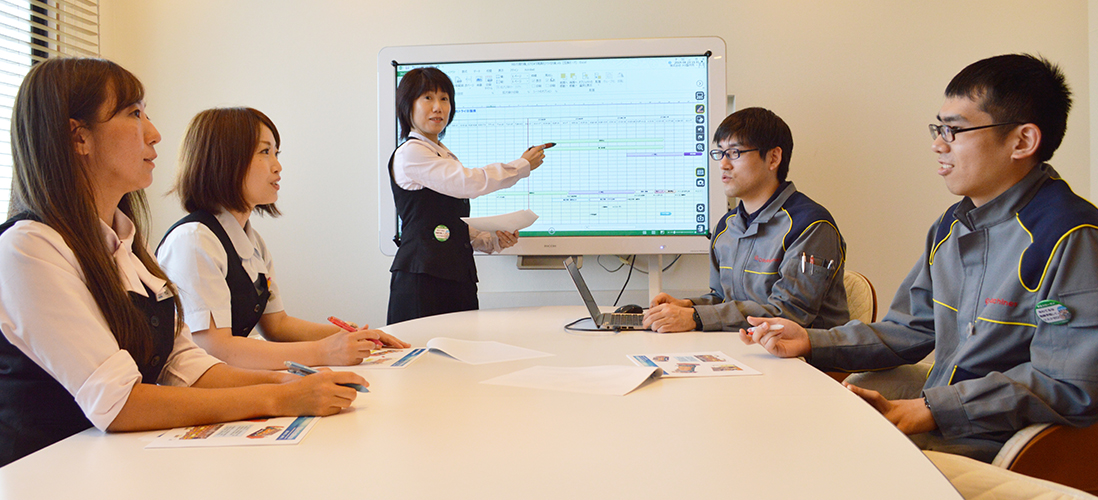 Total Setup
We synchronize each process without human intervention from work loading to unloading and realize automation of clients' production line.
By designing and manufacturing jigs, setting up general-purpose machines and designing and manufacturing transport equipment in-house, we are able to contribute to the reduction of manpower-hours needed for production for our clients.
General-purpose machine + jig
When supplying general-purpose machines, installation of oil and pressure equipment, design and manufacture of jigs, and installation of jigs we are able to adjust the program accordingly.
Process Transfer
Inter-process transfer for clients' products is achieved autonomously.
We design and manufacture transfer equipment such as robot transfer and gantry loader in-house.
Based on our long history and various experiences and knowledge, we make the best proposal to our clients.